While Drugs Treat Symptoms, Chiropractic Care Treats Sources
While Drugs Treat Symptoms, Chiropractic Care Treats Sources
Written By Preferred Family Chiropractic on May 6, 2020
---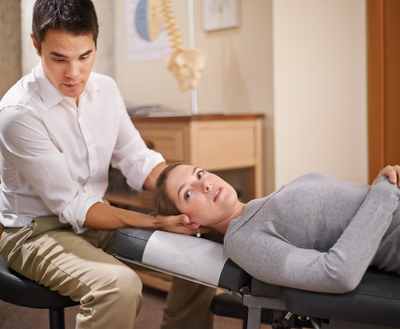 While we face anxiety and fear over the COVID-19 epidemic, it's easy to forget America is still in the grips of a deadly opioid epidemic.
Every day, an average 130 Americans die from opioid misuse both in the form of illicit drugs like heroin and legally acquired pain pills.
Even generally safe over-the-counter pain medicines like ibuprofen do nothing to treat musculoskeletal pain – they just temporarily mask symptoms.
Chiropractic care, however, offers a natural solution that treats your pain at its source and sets you up for long-term recovery. Here's how.
Stop Symptom Chasing – Treat Your Pain at Its Source with Chiropractic Care
Your chiropractic physician will never prescribe dangerous opioids or tell you to take over-the-counter medicines and wait for the pain to get worse. Instead, they will ask questions about your symptoms, take x-rays, and get to the source of your issue.
From there, your chiropractor will work with you to develop a personalized treatment plan with three stages:
Reduce pain immediately. Before anything else, your chiropractor will suggest treatment methods like chiropractic and physiotherapy to get you feeling stable.
Muscle support. Next, your chiropractor will recommend exercises, stretches, and treatments to strengthen and balance your muscles.
Strengthening the spine. Finally, your chiropractor will suggest exercises and adjustments to create a healthy environment for your spine to thrive.
Dr. Adrian Williams a Chiropractor You Can Trust
The American College of Physicians updated its guidelines in 2017, suggesting doctors recommend non-invasive drug-free solutions to chronic pain, such as spinal manipulation, before resorting to dangerous opioids.
While chiropractic care is remarkably safe, it's still important to find a chiropractor you can trust with your delicate spine health. Countless Citrus Ridge, FL patients trust Dr. Williams of Preferred Family Chiropractic to help them improve their musculoskeletal health and overall wellness.
Dr. Williams understands each patient is unique and everyone requires a personalized treatment plan. He'll always use the gentlest treatment possible, recommending non-invasive solutions like physiotherapy, adjustments, and exercises.
The goal is to reduce pain and set you down the path to long-term, pain-free health.
Don't take another pill! Get to the source of your pain. Schedule an appointment at Preferred Family Chiropractic by calling 352-536-1300.

Posted In: Chiropractic Drug Free