Understanding the Link Between Your Neck and Headaches
Understanding the Link Between Your Neck and Headaches
Written By Preferred Family Chiropractic on June 2, 2021
---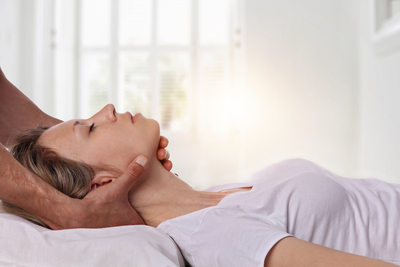 Headaches crop up for various reasons, including physical and neurological reasons originating in your neck. Yes, your body can trigger pain in one place while the problem is in another. When it comes to this kind of headache, it's called a cervicogenic headache (CGH).
At Preferred Family Chiropractic in Clermont, we work to get to the root of your headaches, which often means taking a proper look at your neck health.
All About Cervicogenic Headaches and How Chiropractors Help
CGH is marked by a steady ache that can worsen over time, often occurring on one side of your neck, head, and/or face. They're triggered by physical or neurological conditions. Full signs and symptoms of CGH include:
Pain in the back of the neck that radiates along the forehead and into the eye, temple, and ear
Pain along the shoulder and arm on the same side
Reduced neck flexibility
Eye swelling and blurred vision in some cases
Pain almost always affects the same side of the neck and head, but in uncommon cases both sides may be affected
Pain can be triggered by sudden movements, like cough or sneezing, or set in due to poor posture. This triggers a CGH because nerves get pressured by either inflammation, tight muscles, a herniated or bulging disc, and more.
At Preferred Family Chiropractic, we perform a thorough exam and delve into your health history to make a proper diagnosis, and will go over treatment methods to tackle the root of your headaches. We have techniques that specifically target tension, allowing your body to calm inflammation, increase blood flow, and loosen your muscles.
The end goal is for chiropractic care to ease the stiffness out of your joints, including in your neck and spine, improve spinal health and nerve function so you don't have any neural misfiring, and help your neck stop triggering CGHs.
Get Headache Relief in Clermont, Florida
Preferred Family Chiropractic offers the highest level of care encompassing the latest advancements in therapeutic rehabilitation and auto injury recovery. We provide quality spinal care to the surrounding Lake, Polk, Orange and Osceola communities.
Our mission is to provide quality healthcare at an affordable price so that everybody may enjoy a life without pain. You will receive one-on-one personalized care with the doctor in a private treatment room. Together we will discuss and develop a plan to achieve your wellness goals.
Have questions or need to schedule an appointment? Call us at (352) 536-1300 or go online and fill out our contact form.

Posted In: Chiropractic Neck Pain Headache Treatment