The Top Benefits of Chiropractic Auto Injury Treatment in Clermont
The Top Benefits of Chiropractic Auto Injury Treatment in Clermont
Written By Preferred Family Chiropractic on March 6, 2020
---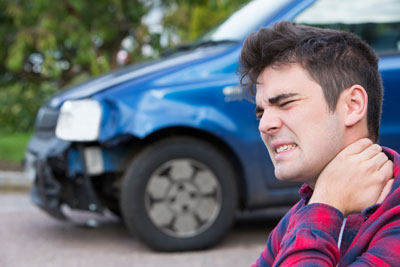 You've just been in a car accident. What's the first thing you should do?
Ideally, you'd contact your Clermont chiropractor for auto injury treatment.
Why should you see your chiropractor as soon as possible?
Why You Should See Your Clermont Chiropractor for Auto Injury Treatment
Dr. Adrian M. Williams has received extensive training in auto injury treatment and recovery. Besides his training and experience, here are just a few reasons why he should be one of the first people you contact after an accident.
1. Get Relief from Pain
During your auto accident, your spine was likely violently jolted out of alignment. In addition to experiencing pain and muscle strain from whiplash, you can have pain from misalignment, too. Chiropractic adjustments can realign your spine to reduce or even eliminate your pain.
2. Reduce Your Risk of Long-Term Damage
When the body undergoes any sort of trauma, scar tissue starts building up in the affected area. Your chiropractor can help to break up the scar tissue before it gains momentum. Waiting to see your chiropractor can result in so much build-up of scar tissue that you're left with long-term damage, including:
Pain

Reduced range of motion

Low flexibility

Reduced strength
3. Improve Your Chances of Compensation
Seeing your chiropractor is proof that you've been injured and have sought out adequate treatment. It reinforces your claim with the insurance company, thereby improving your odds of compensation.
Don't Wait – See Your Chiropractor Right After Your Accident
It can take days or even weeks for painful symptoms to manifest after an accident. By that time, the damage has already been done.
Instead of waiting, see your chiropractor right after your accident. This will help prevent you from ending up in pain and will help prevent devastating, long-term damage.
Are you experiencing pain from an accident? Contact us right away — Call 352-536-1300 to schedule an evaluation.

Posted In: Auto Injury Treatment