The Benefits of Chiropractic Care for Children
The Benefits of Chiropractic Care for Children
Written By Preferred Family Chiropractic on July 2, 2021
---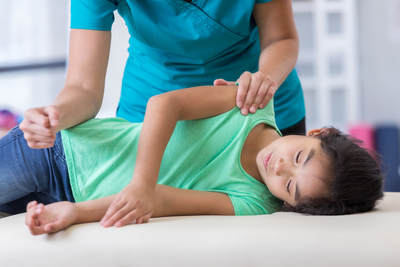 It's important to make sure a child's body develops properly and that there's no interference. Maintaining proper spinal alignment helps with proper development.
At Preferred Family Chiropractic in Clermont, we work with patients of all ages, including infants and children, to help your body stay in the best health possible.
Chiropractic and Children
Due to how rough the birthing process is, many newborns start life with a slight spinal misalignment. Thankfully, all they need is a slight adjustment to set them up for developmental success. A properly aligned tiny spine also helps protect them from various digestive and other issues, like sleep troubles, difficulty breastfeeding and even ear infections.
Come see us if your baby experiences any of the above issues, colic, poor range of motion in the neck, head or hips. There's so much our chiropractors can do to help make yours and baby's life better.
In addition to the rigors of birth, every growth spurt puts high strain on the body and often leads to physical imbalances. Add in all that high energy activity and it adds new meaning to the term growing pains. Learning the hard way how physics works can result in seemingly small injuries that lead to spinal misalignments. Those misalignments can develop into major health issues over time.
Get Your Children Cared for at a Family Chiropractic in Clermont, Florida
Preferred Family Chiropractic offers the highest level of care encompassing the latest advancements in therapeutic rehabilitation and auto injury recovery. We provide quality spinal care to the surrounding Lake, Polk, Orange and Osceola communities.
Our mission is to provide quality healthcare at an affordable price so that everybody may enjoy a life without pain. You will receive one-on-one personalized care with the doctor in a private treatment room. Together we will discuss and develop a plan to achieve your wellness goals.
Have questions or need to schedule an appointment? Call us at (352) 536-1300 or go online and fill out our contact form.

Posted In: Chiropractic Pediatric Chiropractic