Signs It's Time to See a Chiropractor for Back Pain
Signs It's Time to See a Chiropractor for Back Pain
Written By Preferred Family Chiropractic on November 20, 2021
---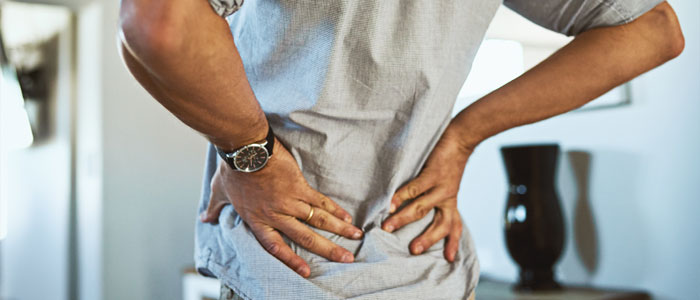 Seeking treatment for back pain can be a stressful process. From deciding which treatment route fits your lifestyle, to finding a doctor who aligns with you, it's no wonder back pain is a leading cause of disability. However, leaving back pain untreated can lead to more serious issues down the line, including chronic pain and restricted mobility.
Prioritize your long-term health and let Dr. Williams at Preferred Family Chiropractic help you achieve back pain relief as soon as possible.
When Should You See a Doctor for Back Pain?
Back pain is not something to take lightly, despite how common it may be. Like many types of pain, back pain will worsen if the cause is not addressed and treated. Common causes of back pain include:
Sitting for extended periods of time
Repeated heavy lifting
Athletic injuries
Pinched nerves
Ruptured discs
Osteoporosis
Scheduling an appointment with Dr. Williams is your first step to alleviating your back pain. If left untreated, back pain can quickly worsen and lead to pain across other areas of the body, including the legs and neck.
How Can Chiropractic Treatment Help?
Chiropractic treatment is favored by many patients for its non-invasive treatment methods. For most patients, surgery is not necessary to aid in pain recovery. Going under the knife can be a stress-inducing prospect, but chiropractic care emphasizes the power of your body's own healing process.
Many patients seek out chiropractic treatment for pain management because of its restorative properties. Chiropractic treatment seeks to address the cause of the pain, rather than simply masking symptoms. By focusing on your body's pre-existing strength and flexibility, chiropractic treatment has been known to have long-term effects on the body.
Schedule an Appointment Today
Every patient at Preferred Family Chiropractic receives an individualized recovery plan from Dr. Williams in order to make recovery work for you. No matter the cause of your back pain, seeking treatment is crucial in order to progress toward a pain-free lifestyle. Dr. Williams at Preferred Family Chiropractic is dedicated to supporting your journey to total pain relief.
Give our office a call at (352) 536-1300 to schedule your appointment in Clermont today.

Posted In: Chiropractic Back Pain Drug Free Osteoporosis Pinched Nerve Ruptured Disc