Natural Headache Treatment for Migraines with Chiropractic
Natural Headache Treatment for Migraines with Chiropractic
Written By Preferred Family Chiropractic on August 27, 2020
---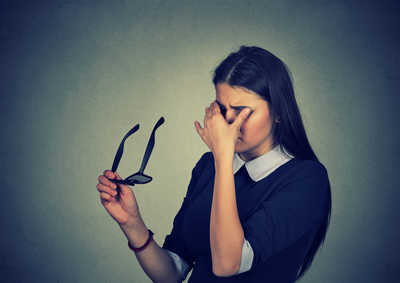 Headaches are a common condition that practically everyone will experience at least once or twice in their lifetime. Unfortunately, approximately 1 billion individuals across the world suffer from a neurological disease known as Migraine headaches. These headaches are 100% different from traditional headaches, and while most are prescribed medications to help tame them, more people are seeking out natural headache treatment options for their pain.
What is a Migraine?
Migraines are defined as a type of primary headache. They are also considered a neurological disease and are made up of several phases, including:
Premonitory phase: this is the phase of a migraine that includes non-painful symptoms, such as mood changes, food cravings, and a sensitivity to light, smells, or sounds.
Aura Phase: during this stage, patience experience different sensory disturbances, such as seeing flashing lights or blurred vision.
Headache phase: Patients experience significant pain that often makes them physically ill and may require medical attention.
Postdrome phase: once the migraine subsides, patients often feel confused or exhausted.
Common Symptoms of a Migraine Headache
The symptoms of migraine headaches can and do vary by the individual and what phase they are in. Aside from the symptoms above, the most common symptoms of a migraine headache include:
Neck stiffness
Bowel irregularity
Vision loss/seeing bright spots
Pins and needle feelings in the extremities
Difficulty speaking
Nausea/vomiting
Extreme pain that negatively affects your daily life
Natural Headache Treatment with Chiropractic
While there are dozens of drugs (both prescription and over the counter) that migraine users can take to help aid in treating the symptoms of migraine headaches, they do just that – treat the symptoms. They do not address the root cause of the problem
Chiropractic care provides patients with natural headache treatment options that address the cause of their pain, such as spinal misalignment and poor posture. In most scenarios, your chiropractor will start with a physical examination and then proceed with physical manipulation to start realigning your body into its natural positioning. If that doesn't help, then they'll explore other options, including other chiropractic treatments and physiotherapy.
Natural Headache Treatment in Clermont, Four Corners, and Citrus Ridge, FL
In the U.S., someone goes to the E.R. in search of relief from severe headache pain every 10 seconds, with approximately 1.2 million visits accounting for acute migraine attacks. While treating the pain is crucial, you must also treat the cause of that pain.
If you're suffering from chronic migraine headaches, then contact Preferred Family Chiropractic by calling our office at (352) 536-1300 to schedule an appointment.

Posted In: Chiropractic Headache Treatment Migraine Treatment