Natural Headache Treatment: Can Your Clermont Chiropractor Really Help?
Natural Headache Treatment: Can Your Clermont Chiropractor Really Help?
Written By Preferred Family Chiropractic on January 7, 2020
---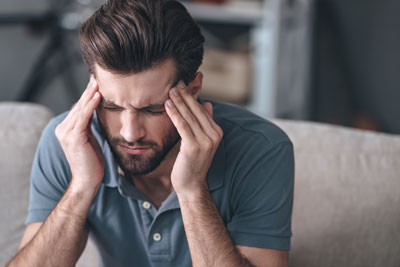 If you suffer from regular headaches, trying to find adequate treatment – let alone a natural headache treatment – can be frustrating.
There are so many "cures" out there, but they don't work for everyone.
Are chiropractic adjustments in Clermont that effective? Is this finally the treatment option that is going to reduce the number of headaches you experience?
What Are the Most Common Causes and Types of Headaches?
The root cause of headaches varies from person to person. However, there are a few common types of headaches that most people experience. These include:
Spinal misalignment
Muscle tension in the neck and shoulders
Muscle spasms
Migraines
Post-traumatic headaches (headaches caused by whiplash after an auto accident)
Natural Headache Treatment – How Your Chiropractor Can Help
The first step in finding a safe, effective natural headache treatment in Clermont is getting a proper diagnosis. Once the actual cause has been established, your chiropractor can get to work creating a treatment plan that will fit your unique needs.
If your spine is out of alignment, he'll prescribe adjustments and possibly physiotherapy. If your issue is poor posture or workplace ergonomics, he'll show you how to improve your posture. Additionally, he'll recommend stretches and exercises that can be done at home to strengthen your core and help reduce muscle tension in your neck and shoulders.
Stop Suffering: Reduce Pain with Chiropractic Headache Treatment in Clermont
Dr. Adrian M. Williams and his team at Preferred Family Chiropractic want you to know that you don't have to keep suffering from headache pain.
Once the cause of your headaches has been appropriately diagnosed, Dr. Williams will create a custom treatment plan. That plan is part of the reason why chiropractic is such a successful natural headache treatment. The focus is on you and what's going to get you out of pain fast.
Are you ready to reduce the number of headaches you have monthly? Contact our team today at 352-536-1300 to schedule a consultation.

Posted In: Headache Treatment