Improving Your Immune System by Making Good Choices
Improving Your Immune System by Making Good Choices
Written By Preferred Family Chiropractic on July 8, 2020
---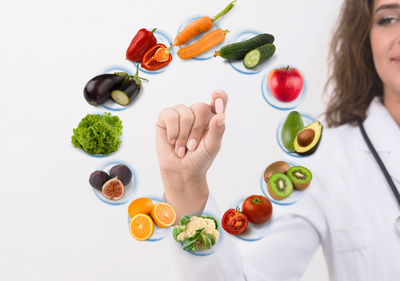 Your immune system protects your body from infection and disease. This system is responsible for the creation, storage, and distribution of white blood cells that fight off viruses and bacteria that enter your body. The immune system is incredibly essential, especially during cold and flu seasons or pandemics.
But boosting your immune system isn't a simple task. Your immune system functions better when your body's overall wellness improves. Your immune system is just that — a system that requires overall wellness and balance.
From maintaining a healthy weight to lifestyle choices to chiropractic services — improving your overall health and wellness will help you boost your immune system and fight off infection.
Boosting Your Wellness and Immune System with Lifestyle Choices
Making good lifestyle choices and improving your wellness is your first line of defense against infection. You can improve your health and wellness and boost your immune system by:
Chiropractic Care
Maintaining a healthy weight
Getting enough sleep each night
Regular exercise
Eating a diet high in vegetables and fruits
Managing stress
Washing your hands frequently
Chiropractic care
The Impact of Chiropractic Care on Health and Wellness
Chiropractic care boosts your overall health and wellness. Every year, around 22 million Americans visit a chiropractor for injuries, back pain, sports injuries, injury prevention, and overall wellness. Chiropractic care offers several benefits, including:
Boosts your body's natural ability to heal
A pain medication-free treatment option for debilitating conditions and back pain
Releases muscle and joint tension
Improves joint mobility and function
Chiropractic Care to Boost Your Health and Wellness
Dr. Adrian M. Williams has been serving the Clermont, Four Corners, and Citrus Ridge communities for the past 14 years. His patient-centered approach allows him to work with his clients to build a treatment plan that's right for them.
During your first visit, your consultation will include a physical exam and a discussion of your medical history, concerns, and the chiropractic treatment plans that will work best for you. Generally, patients are provided with their first chiropractic treatment during their initial visit. Treatments may include therapeutic modalities, physiotherapies, and spinal adjustments.
Do you want to improve your health and wellness? See what chiropractic care can do for you. Contact our office today at (352) 536-1300 to schedule an appointment.

Posted In: Chiropractic Improving Immune System