Benefits of Chiropractic Care for Auto Injuries
Benefits of Chiropractic Care for Auto Injuries
Written By Preferred Family Chiropractic on February 18, 2022
---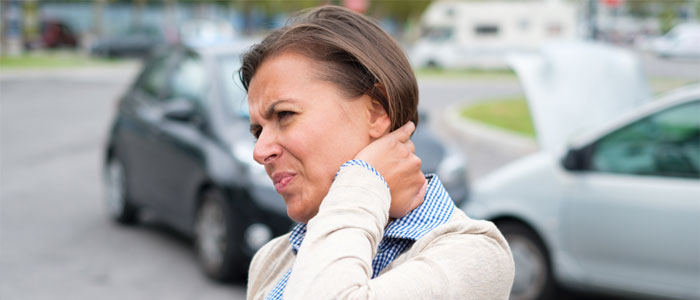 An auto injury can leave you feeling helpless, and it can also cause severe injuries that change your life overnight. In fact, auto injuries are one of the most common reasons why patients see a chiropractor. The good news, however, is that these types of injuries are very treatable by a professional chiropractor. The team at Preferred Family Chiropractic in Clermont, FL, specializes in helping patients get back on their feet after auto accidents.
Common Injuries From Auto Accidents
Whiplash

Neck injuries

Herniated or pinched discs

New, frequent headaches and migraines

Spinal cord injuries

Spinal misalignments

Low and mid back pain

Knee fracture

Tendon and joint issues
Why See a Chiropractor for Auto Injury Treatment?
When it comes to treating auto injury pain, getting you back on your feet is our top priority. There are several reasons why chiropractic care is a great start for taking care of your auto injuries:
Chiropractic care is non-addictive:

We treat ailments without the use of painkillers. While medications can treat the symptoms of your pain, they do very little to fix the underlying issue. Only chiropractic works to treat the source of your pain.

Chiropractors are experts in the spine:

The team at Preferred Family Chiropractic are experienced in treating a variety of auto injuries. We treat your pain using a series of adjustments and spinal manipulations.

Reduce stress and improve your pain for the long-term:

Many patients report that their condition improves after just a few adjustments. The goal of chiropractic care is to get you to a more manageable level of pain, if not completely erasing it.
Treat Your Auto Injuries Today
Suffering an auto accident is scary, but so is living with chronic pain. It's important to seek treatment for your ailments before they worsen and cause more mobility issues. Preferred Family Chiropractic has helped Clermont patients take back their lives and get back to doing the things they love. We take a natural and personalized approach to auto injury treatment.
Schedule an appointment at our chiropractic office in Clermont today at (352) 536-1300 or reach us online.

Posted In: Chiropractic Auto Injury Treatment Whiplash Treatment Neck Pain Back Pain Herniated Disc