14 Signs You Need Whiplash Treatment After a Car Accident
14 Signs You Need Whiplash Treatment After a Car Accident
Written By Preferred Family Chiropractic on June 8, 2020
---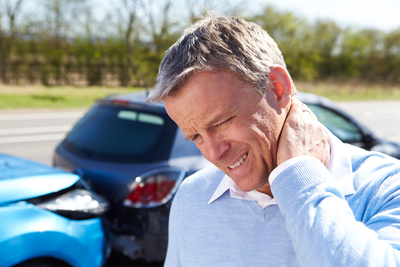 Florida is a dangerous state for drivers and passengers.
Every year, over 250 thousand people are injured in over 403 car accidents on Florida roads.
You often hear people say they "feel fine" after a car accident. However, just because you aren't in pain, doesn't mean an injury hasn't occurred.
Proactive whiplash treatment is critical for avoiding chronic pain and complications.
14 Symptoms of Whiplash You Shouldn't Ignore After a Car Accident
Some whiplash symptoms are so subtle you may not notice them. Keep an eye out for the following signs and seek prompt car accident treatment if you notice any of them. After all, 45% of people that experience chronic neck pain can usually pinpoint a car accident as the cause.
Neck stiffness
Neck pain
Headaches
Reduced range of motion in your neck or shoulders
Shoulder or upper back tension or pain
Tingling or numbness in your arms or hands
Fatigue
Dizziness
Poor concentration
Irritability
Memory loss
Ringing in your ears
Sleeping problems
Sudden depression
Some signs are more pressing than others as they suggest a possible brain injury. When it comes to numbness or tingling in your extremities, that's a sign you're suffering from a damaged or pinched nerve in your neck.
Proactive Whiplash Treatment in Citrus Ridge, FL
Instead of waiting for symptoms to arise, see Dr. Williams at Preferred Family Chiropractic in Citrus Ridge, FL for proactive whiplash treatment. Dr. Williams won't tell you to go home, take an over-the-counter pain medicine, and wait for the pain to become unbearable – he'll start gentle treatment immediately.
First, Dr. Williams will order x-rays and ask questions about your accident and medical history. Next, he'll work with you to develop a comprehensive and personalized treatment plan using chiropractic adjustments and physiotherapy.
The first goal is to reduce any immediate pain you're experiencing. Next, your treatment will move towards reducing tension in neck muscles and stabilizing your delicate cervical spine. The point behind treatment is to prevent you from developing chronic neck pain.
Don't let your whiplash turn into a life-long problem! Seek prompt treatment for car accident injuries at Preferred Family Chiropractic now by calling 352-536-1300.

Posted In: Chiropractic Auto Injury Treatment Whiplash Treatment